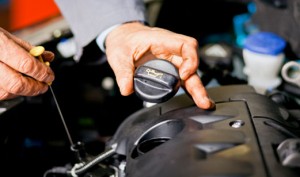 If you are going to be a vehicle owner, it is best for yourself and everyone else on the road that you possess some kind of basic mechanical knowledge of your vehicle. Unfortunately, a large number of drivers on the road understand nothing about how their vehicles work. They have no way of anticipating any mechanical issues that they will encounter and are therefore a larger risk to themselves and to other drivers, even if only in a small way. Having the money to pay someone else to repair your car is not a replacement for a reasonable level of responsibility over how your car is operating, or for being aware that your car requires basic, ongoing maintenance. There is not a great deal of knowledge one needs to personally possess about how their car operates, but there are a handful of must know items.
Firstly, know that your vehicle needs its fluids checked regularly, especially before any kind of long drive. The most vital fluids to your vehicle are oil, power steering fluid, brake fluid, coolant and windshield spray. When you lift your hood, these fluids should be labeled fairly clearly. There are methods to understanding which fluids need to be changed and which are too low, which you can learn about by watching online tutorial videos.
There are many moving parts in your vehicle that need regular inspection, and often you can tell if something is wrong by watching for engine lights and listening for unknown sounds. But one aspect of your vehicle that you cannot afford to neglect, particularly before a long drive, are your tires. Never take off on a big drive without first testing your tire pressure. In a perfect world, everyone would know how much tread is on their tires and would have them replaced before they became worn too thin, but the least a responsible driver can do is check their tires with an air pressure gauge to make sure they have enough air in them, and to monitor the rate at which they are losing air.